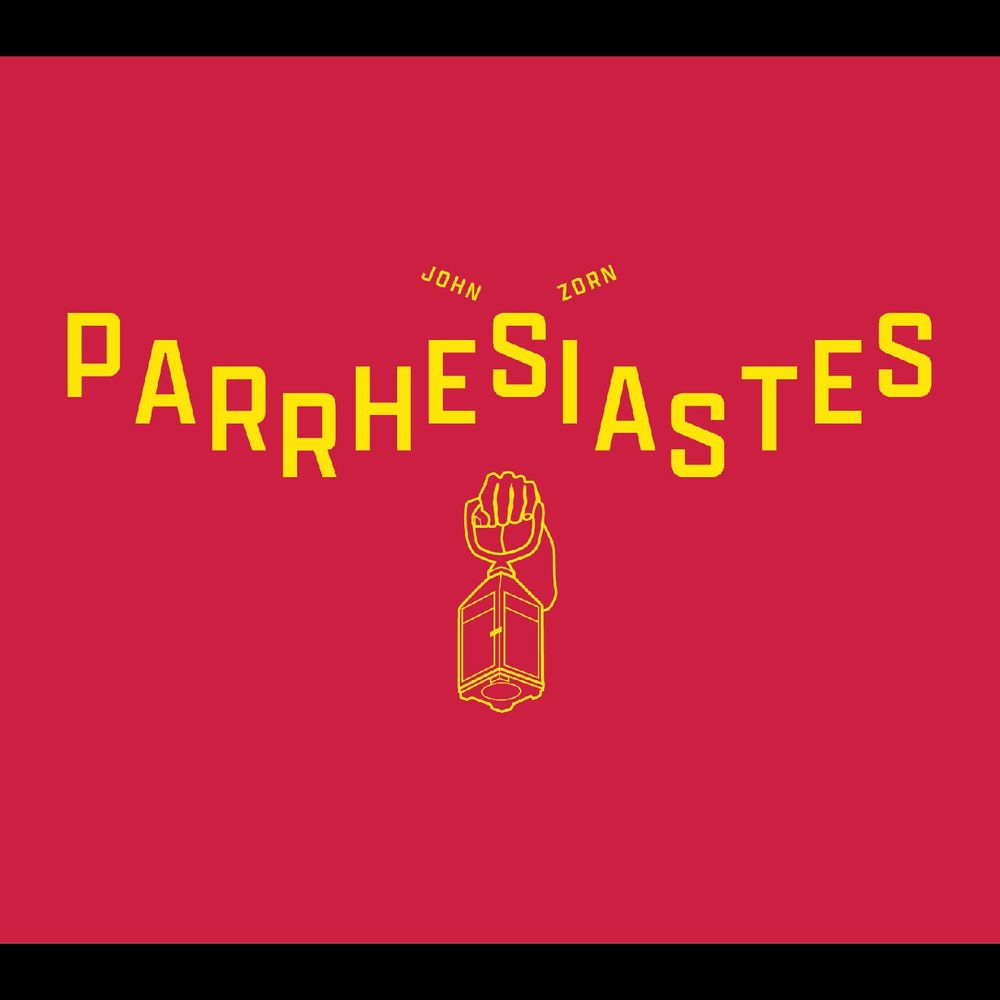 November new release
Parrhesiastes
This fifth CD by the Chaos Magick band is one of Zorn's greatest recent achievements. Three extended compositions that run the gamut from Funk, Metal, Contemporary Classical, and more blended into a dramatic narrative that is constantly surprising and yet deeply inevitable.

Featuring four of the most accomplished performers in Zorn's inner circle, this is a mind blowing document of Zorn's kaleidoscopic compositional vision. Astonishing and utterly essential!

John Medeski, Brian Marsella, Matt Hollenberg, Kenny Grohowski.

Nov 17th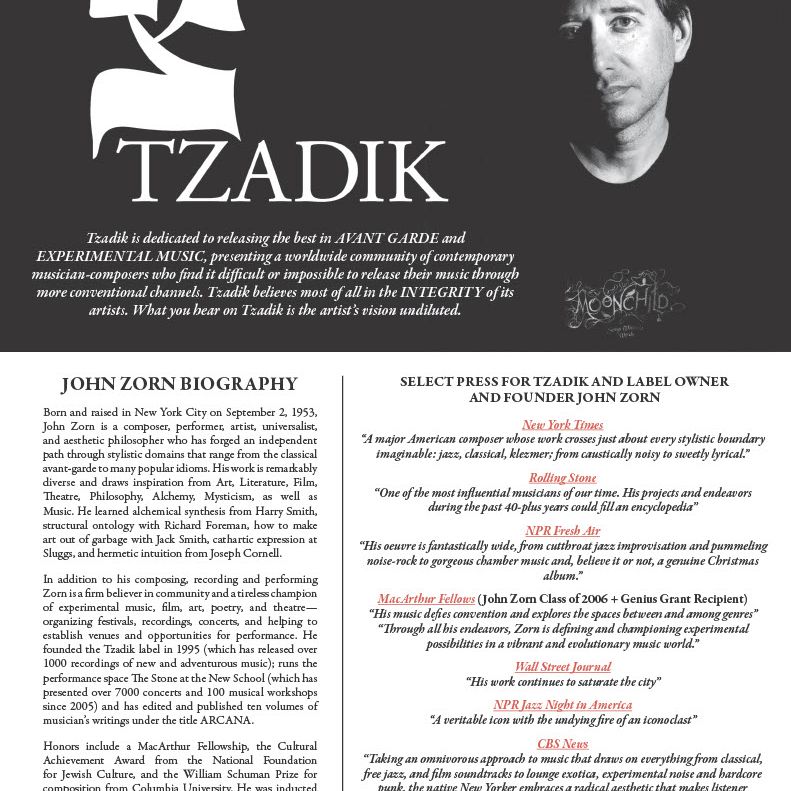 TZADIK TO MAKE IT'S CATALOGUE AVAILABLE ON Streaming Services
Begins 09/29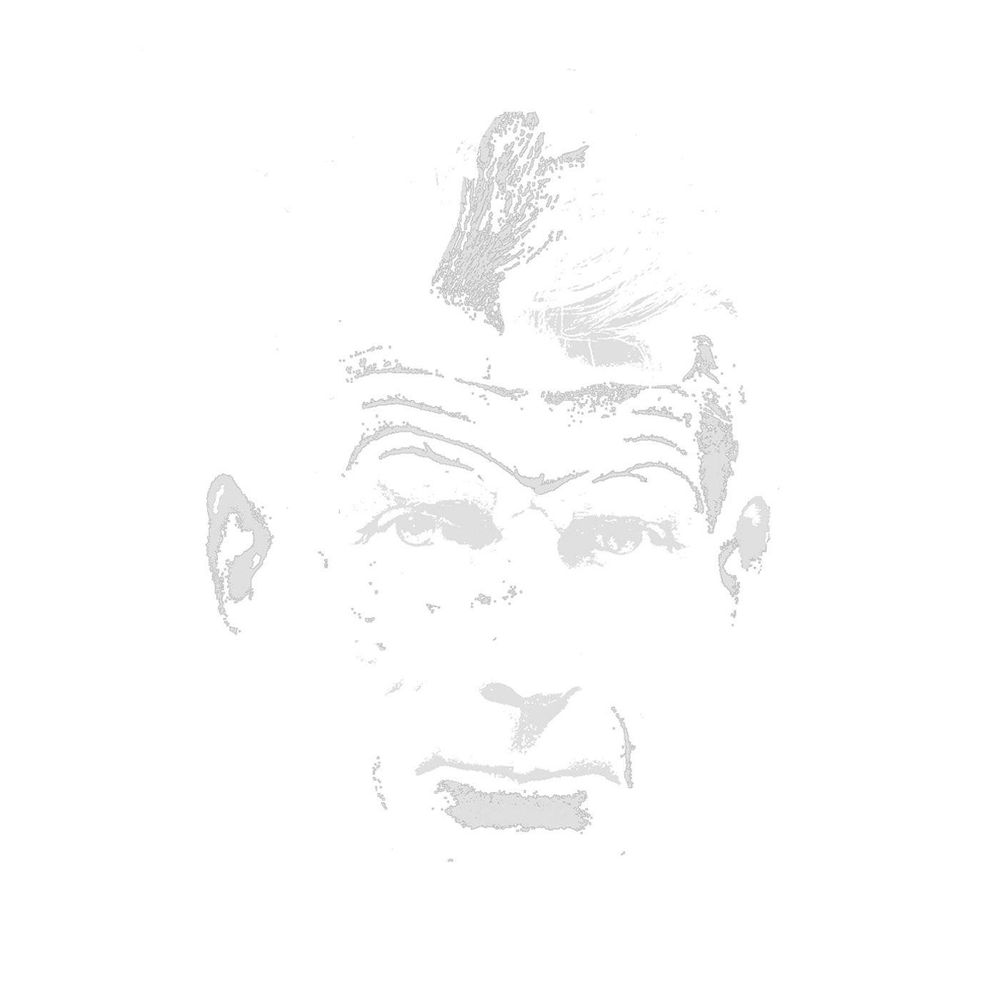 september new releasae
Nothing Is As Real As Nothing

A new release by the all-star guitar trio of Frisell-Lage-Riley is always a cause for celebration and this sixth volume in their transcendent legacy completes Zorn's second trilogy of CDs with a beautiful and intricate suite of music dedicated to one of the 20th century's greatest literary visionaries—Samuel Beckett.
Performing this gorgeous book of music with a soulful sensitivity, these three master musicians weave musical magic in this stunning collection of acoustic guitar music. Zorn's most intimate and ethereal ensemble at its very best!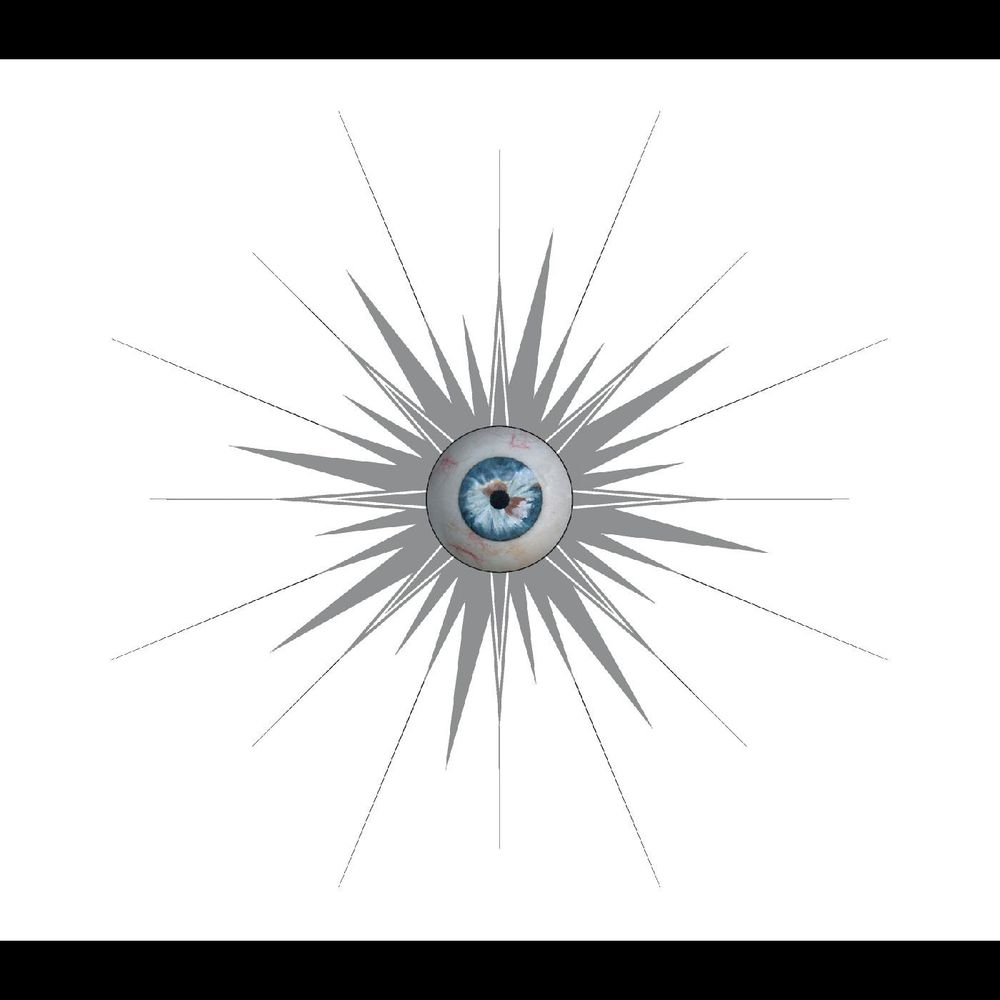 August new release
Featuring four of the most accomplished musicians in the rich firmament of modern jazz, Incerto is one of Zorn's newest and most exciting projects—a chamber ensemble of striking virtuosity that is capable of covering the full range of Zorn's deepest passions and wildest fantasies.

Their fourth CD is a touching tribute to the magical surrealist painter Remedios Varo.

Filled with exotic juxtapositions, lush harmonies, lyrical explorations, and fiery solos, this music is a soulful and quirky homage to one of the world's greatest alchemical artists.

Moved to 09/15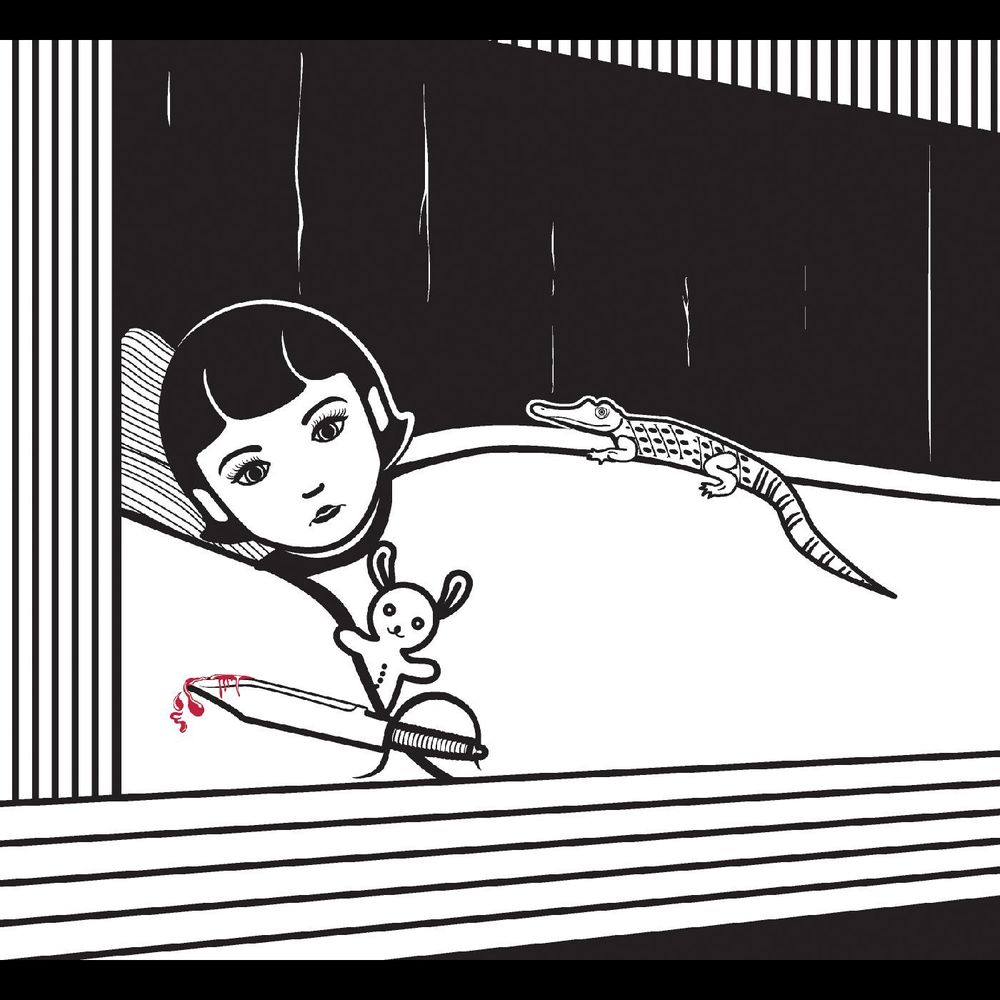 July New Release
Julian Lage and Gyan Riley are two of new music's most accomplished guitar virtuosos and their duo performances are transcendent experiences filled with meticulous detail and telepathic interplay.

Here they perform a dramatic book of music inspired by the haunting and enigmatic novel A High Wind in Jamaica—the story of a group of children that gets mixed up with pirates—the twist being the children turn out to be even more dangerous than the pirates.

A precursor to The Lord of the Flies, it is considered one of the best English novels ever written. Filled with ominous mystery and a dangerous innocence, Quatrain is another beautiful project from the pen of alchemist John Zorn.

July 21st